Movie Plot
It all started when newly engaged couple Brad and Janet decided to go for a drive away from Denton, Ohio. The rain poured, they encountered car problems and they were seeking shelter. They found Dr. Frank-N-Furter's (Tim Curry) castle and decided to enter, not knowing all the weird and wonderful things that are about to happen.
(Check out the movie's trailer here: https://www.youtube.com/watch?v=_Ov8yLJkknY)
The Movie's 40th Anniversary
If you haven't heard of the Rocky Horror Picture Show yet, you were probably born in the early 2000s. It's a well known movie musical that was released in 1975 and it gained it's popularity because of its absurdity, its sci-fi theme and maybe because of Tim Curry playing a sweet transvestite from transsexual Transylvania (catchy lyrics to one of the catchy songs in the movie). It's considered to be one of the great classics in the movie industry (great cult classics that is).
It's already been 40 years since the movie was released and the anniversary was marked with M.A.C's release of the Rocky Horror Collection – an entire makeup line dedicated to the sci-fi, horror musical.
We, at DeliriousIdeas.com, also wanted to do an ode of our own so we decided to brainstorm on a simple makeup look that you can wear to events or wear when Halloween comes. Our movie character subject for this tutorial is…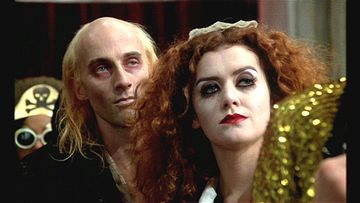 No, not that bald guy at the back. It's MAGENTA "the domestic", the one wearing a maid's hat.
Simple Elements to get Her Look:
Brown, goth-y eye shadow
Pale, white skin
Defined brows
Defined lashes
Brick red lips
We're aiming for the look to be wearable and simple to do so we toned it down a little bit. Let's get started.
Steps
Face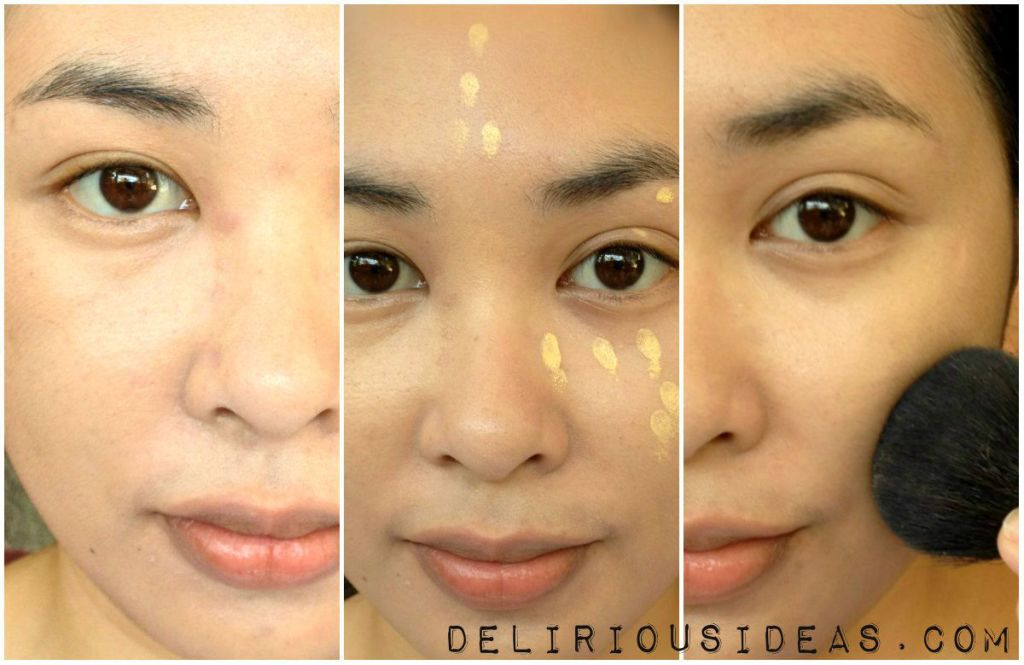 Get your face ready using a primer. Apply on foundation and concealer and then set it using loose powder. I like blending everything out with a dense fluffy brush so everything looks even and natural.
Brows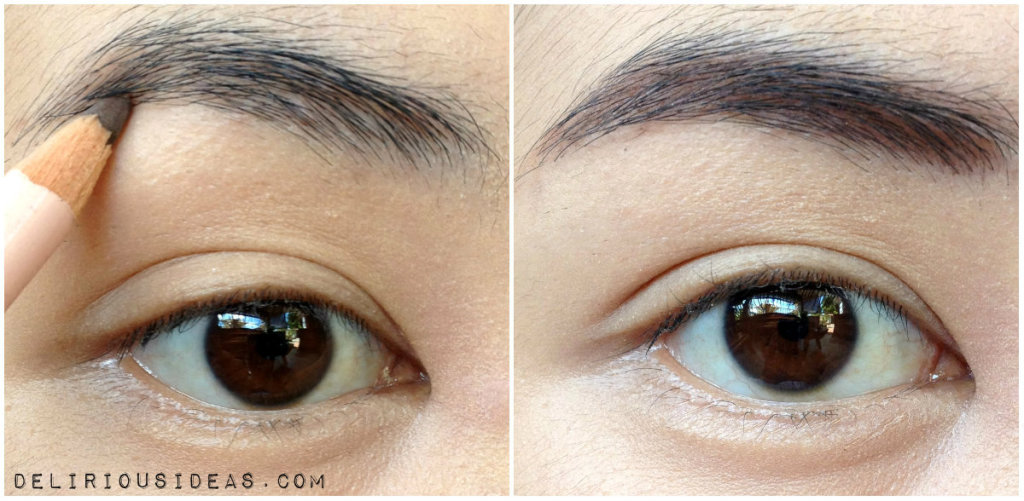 Brush your brows upward so the arch really shows. Fill in your brows as usual using a brow pencil or any type of brow product you already have. Take a little bit of your powder and lightly dust it around your brows.
Eyes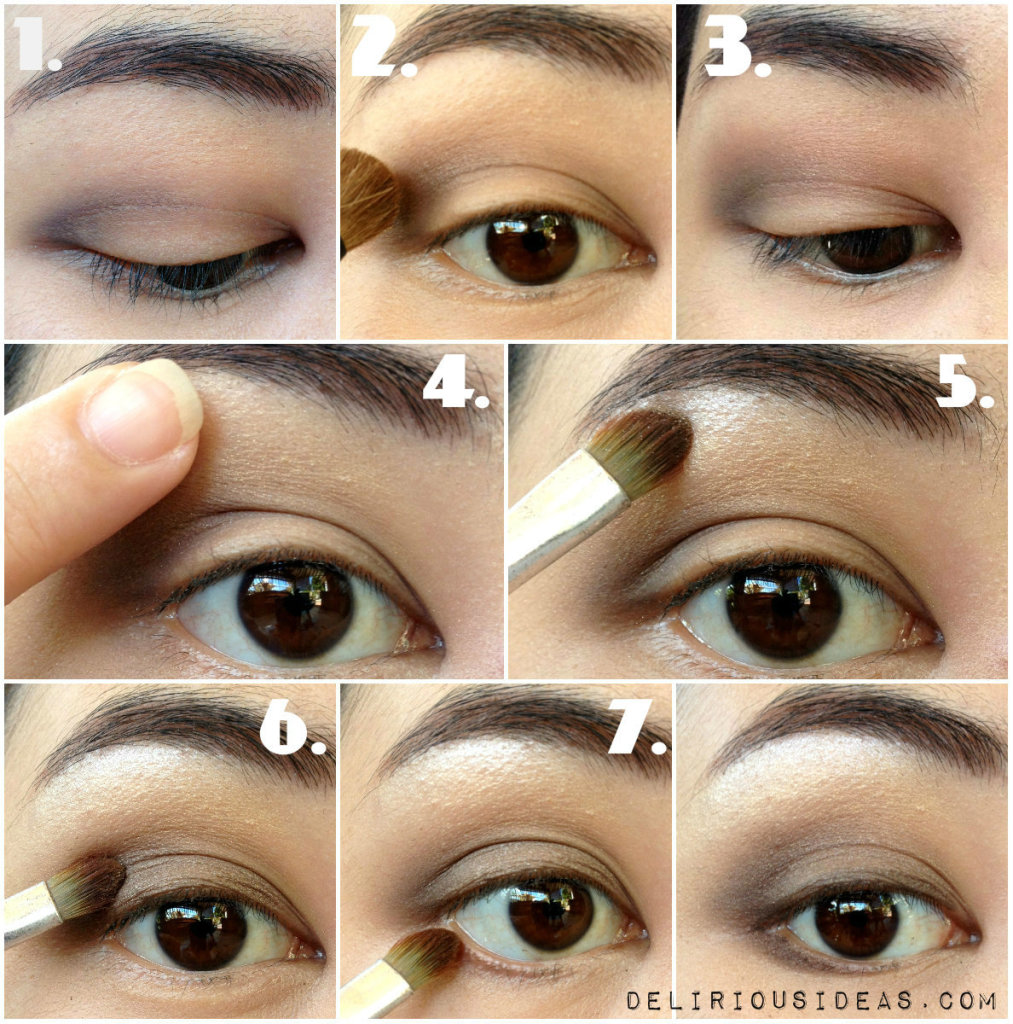 Colors we'll be using: Dark brown (chocolate color), Lighter brown (taupe and ashy brown are good colors), Shimmery gold color and Shimmery white color.
1. Apply the dark brown eyeshadow on your crease. Avoid your lid area, just keep that clean for the time being.
2. Take the lighter brown color using a fluffy brush and then apply it just next to the dark brown we applied earlier. Blend outward, using a circular motion.
3. It should look like this.
4. Take the shimmery gold color with your finger and apply it directly below your brow bone, extending it to the light brown color we applied. Blend again using a fluffy eyeshadow brush.
5. Apply the shimmery white color underneath your brows using a flat brush.
6. and 7. Take the light brown again and apply it on the center of your lids and your lower lashline.
8. Apply mascara on your upper and lower lashes. Apply a second or third layer of mascara to achieve that dramatic effect; you can also do the same with your lower lashes.
Your eyes should look like this:

Lips
Use a darker maroon colored lipliner to line your lips. Apply your brick red lipstick and you're done.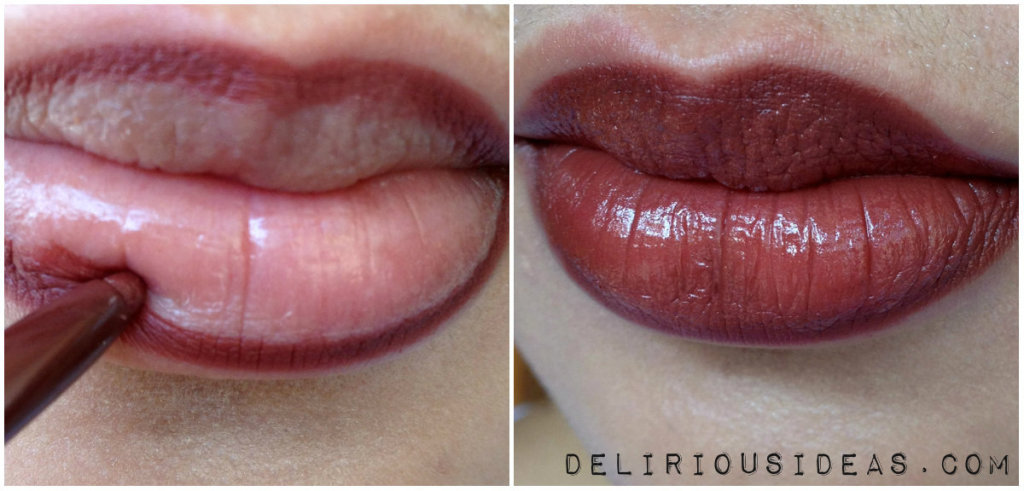 The only thing you need to top off your look is to wear a maid's hat and then maybe tease your hair so it looks puffier than usual.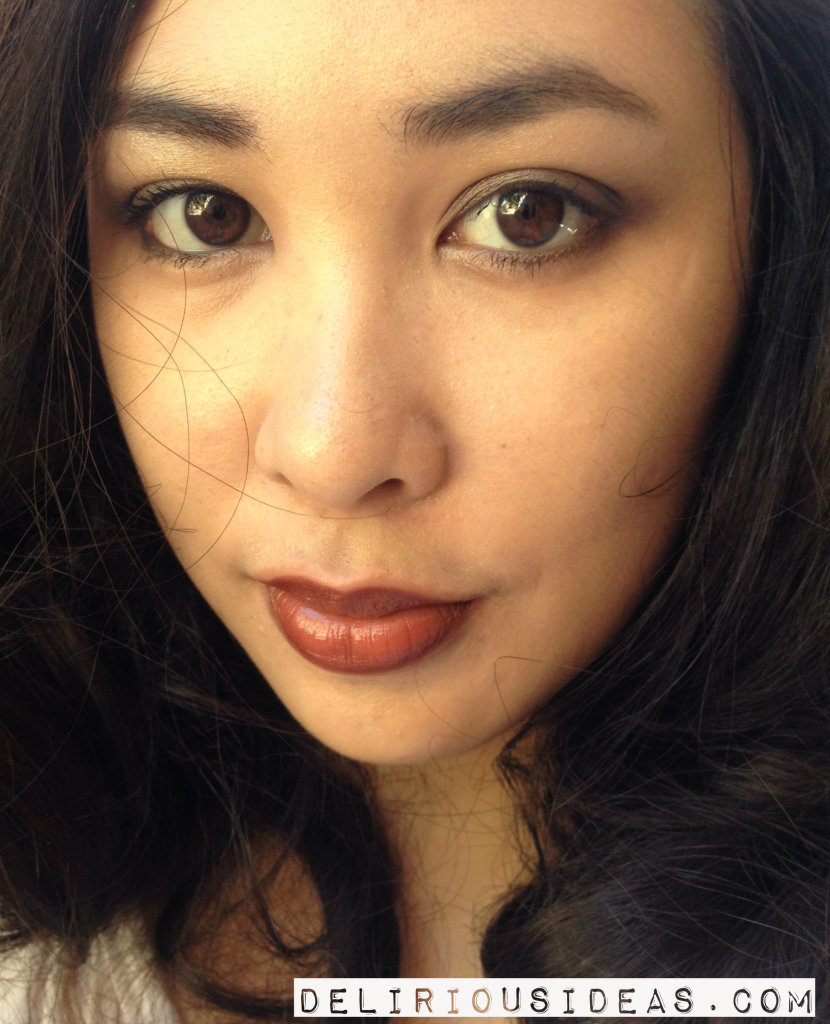 Products used in this tutorial:
Revlon Color Stay Foundation
Physician's Formula Twin Concealer
Koshize Brow Pencil
Let us know what you think of this MAC rocky horror make up tutorial by leaving a comment below! 🙂