Mirror Pic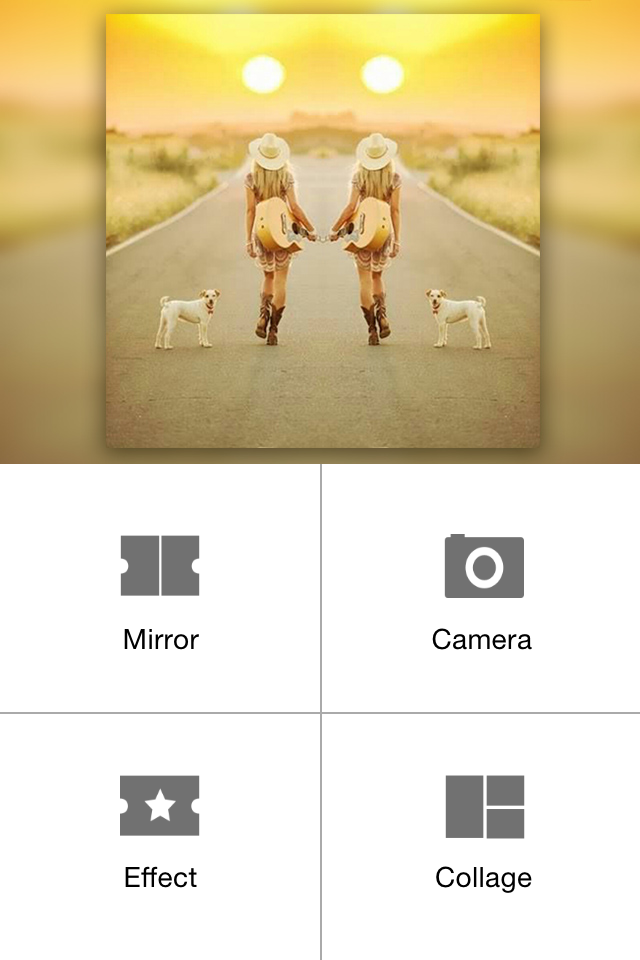 Mirror pic is a selfie app that's very straight forward and simple to use but as simple as it may be, it'll give your picture that added edge by making a mirrored version, either split into two or four or whatever you prefer. You can usually see this mirrored effect being used by bloggers, in general. Non-bloggers use it too so they can give their pictures that chic blogger touch.
Features
On the start-up screen, you'll see:
Mirror – accesses your photos so you can choose one you'd want to apply the standard mirrored effect on
Camera – lets you access your phone's cameras
Effect – lets you choose the type of mirrored effect you'd want to apply on a picture
Collage – basically lets you put two or more pictures together
You can do multiple things with these options but let's take a closer look at choosing the standard Mirror effect.
Mirror
Clicking the mirror option will bring you to your camera roll. You can then browse through your pictures and choose one that you'd like to mirror. Simply press on the picture you've chosen and you're done. It's, then, up to you if you want to do further edits with the orientation, the style, the filters, the scale and so on.
How to Take a Selfie Using Mirror Pic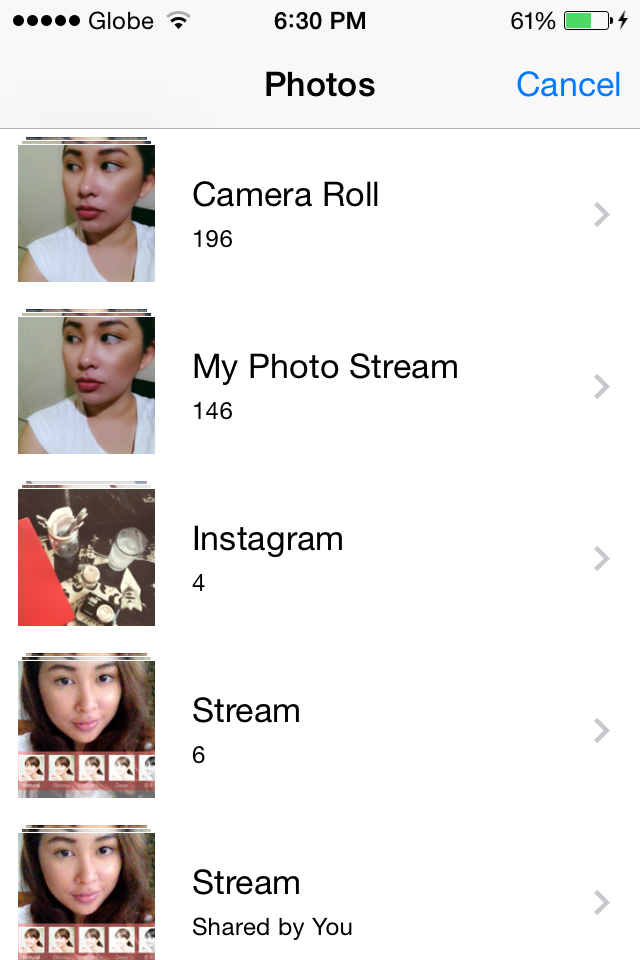 Step 1: Choose Mirror.
Step 2: Choose a photo in your Camera Roll.
Step 3: Make necessary adjustments or edits.
Step 4: Save.
Step 5: Share on Instagram or other Social Media Platforms.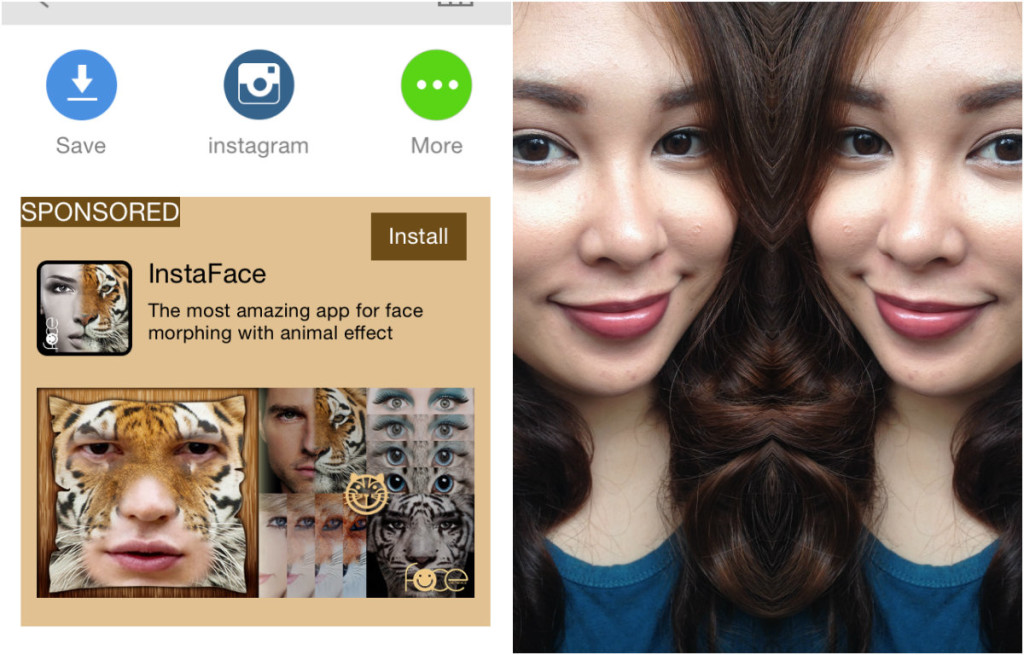 Photo Editor by Aviary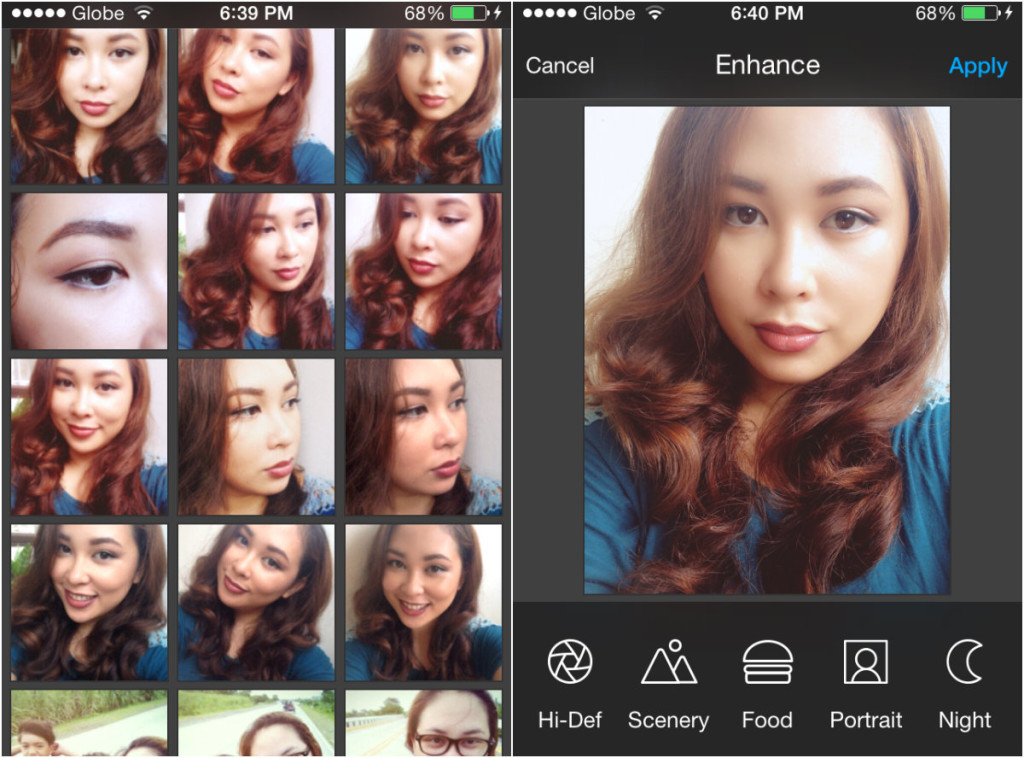 Yes, this selfie app is actually a photo editing app but its effects and functionality definitely classifies it as a selfie app that can level up your selfie game. You get to enhance photos, apply effects, apply frames and overlays, put on stickers and so on. You can even put text on pictures for an added touch of pizzazz.
Features
As soon as you click on a picture that you want to edit, you'll get the following options: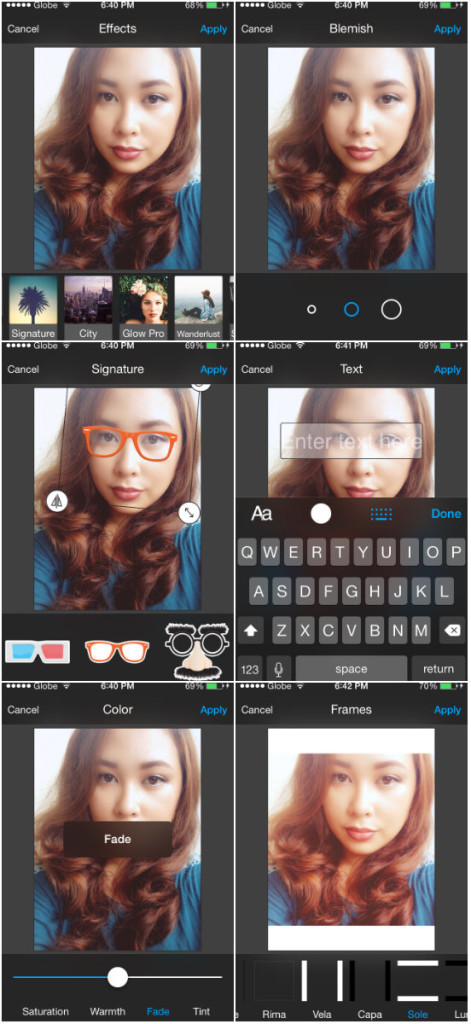 Enhance – for enhancing the photo using pre-settings like Hi-Def, Scenery, Food, Portrait and Night
Effects – this is where you access the filters of the selfie app
Frames – opens up bordering options
Overlays – this option allows you to apply artistic additions to your photo such as text, lines, numbers and grids
Stickers – choose from already available stickers to stick unto your photo. There are several text stickers and image stickers to choose from.
Rotation – allows you to flip your photo or adjust its orientation
Crop – a tool for cropping the photo
Lighting – a tool for adjusting the brightness and contrast
Color – for adjusting the hue, color and lightness
Sharpness – for making the lines on the picture crisper
Focus – this tool allows you to apply blur to your photo
Vignette – this is for applying a dark ring border on your photo so it looks faded
Blemish – use this to erase imperfections
Blur – used for precise applications of the blurred effect to the photo
Whiten – for teeth that need whitening
Redeye – to correct any red eyes caused by a flash
Draw – freehand drawing on the photo
Splash – a useful tool that lets you paint on color to a black and white photo (the tool will automatically apply a black and white effect to the photo you've chosen)
Text – lets you apply edited text blocks to your photo
Meme – Aviary's Meme maker
Like what was said before, the features are numerous and they will prove useful in photo editing in general and not just selfies. How you mix and match the effects on your picture is solely up to you so you really have to channel your creative side.
How to Take a Selfie Using Photo Editor by Aviary

Step 1: Choose a photo.
Step 2: Apply the necessary edits and enhancements you need.
Step 3: Press Apply.
Step 4: See if you need further edits.
Step 5: Save or Share.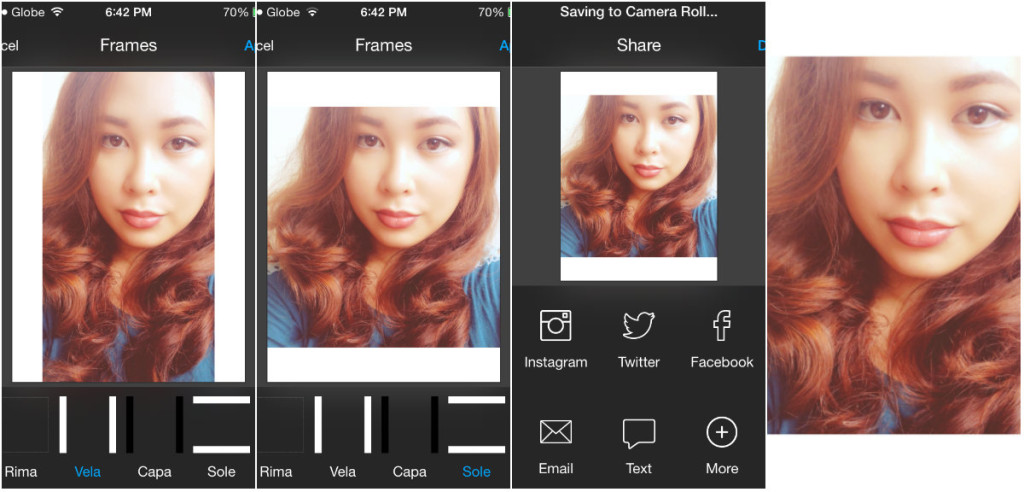 Links to Apps
Selfie Creativity
If you download all three apps, you can even combine the effects you want like edit your skin on Camera360, then mirror the photo on Mirror Pic and then apply an artsy touch using Aviary's photo editor. The possibilities are numerous! All you have to do is unlock your selfie creativity so you can truly say that you've upgraded your selfie game to the next level.