Top 10 Great Performances From Usually Terrible Actors
Just like Dame Judi Dench, Daniel Day Lewis and Robert De Niro can all have their off-days, several in the latter's case, those with a limited acting ability are also occasionally capable of defying our expectations. Here's a look at ten great performances from Hollywood stars usually more likely to pick up a Razzie than an Oscar.
Adam Sandler – Punch Drunk Love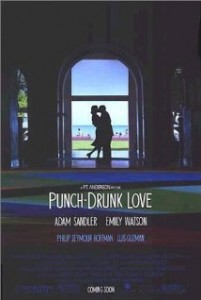 The underwhelming box-office figures for the dreadful Little Nicky and so-so Mr. Deeds remake suggested audiences were growing tired of Adam Sandler's manchild shtick. But after years of wasting his talents in mediocre broad comedies, the SNL graduate proved that there was a hugely capable actor buried underneath all the yelling with a beautifully understated turn as a socially anxious owner of a toilet plunger company which without his reputation, would surely have earned an Oscar nomination at the very least.
Gerard Butler – Dear Frankie
Responsible for possibly the worst accent in film history (his Irish in P.S. I Love You has to be heard to be believed), Gerard Butler has sleepwalked his way through a never-ending array of charmless rom-coms (The Bounty Hunter, The Ugly Truth) and joyless shoot-em-ups (Gamer, Law Abiding Citizen) and yet still somehow remains a Hollywood A-lister. The only time he's ever been deserving of such a status, however, is in Shona Auerbach's enchanting drama Dear Frankie, where as a stranger posing as a young boy's absent father, he displays more warmth in his opening scene than in his entire career.
Hayden Christensen – Shattered Glass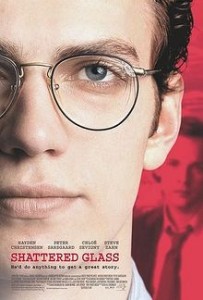 Catapulted to superstar status after landing the Anakin Skywalker role in the Star Wars prequels, Hayden Christensen was then subjected to worldwide ridicule when it turned out that even the Darth Vader mask was more expressive. But somehow, in a performance that can literally be described as a one-off, he was utterly mesmerising as a journalist who liked to bend the truth in Billy Ray's under-rated newsroom expose. Watch 'Shattered Glass'.
Mariah Carey – Precious
Mariah Carey's previous big-screen venture, Glitter, had been an unmitigated disaster, which alongside its accompanying album, virtually derailed her career for nearly half a decade. However, perhaps having learned her lesson, Carey was far more impressive in a more supporting role, her convincing portrayal of dowdy social worker Ms. Weiss in the harrowing adaptation of Precious a far cry from the demanding diva persona she's usually associated with.
Justin Timberlake – The Social Network
Despite everyone practically begging him to get back to what he was good at, pop icon Justin Timberlake continued to persevere with his limited acting ability in a series of direct-to-DVD flops and box-office turkeys. But putting his usual cockiness and self-assurance to good use as Napster founder Sean Parker in the brilliant The Social Network, he has now avoided becoming the male answer to Madonna.